A member of the Microsoft Partner Network since it began, Black Marble emphasises its close working relationship with Microsoft through the achievement of Gold and Silver competencies:
Gold, Application Development - develop custom solutions across the Microsoft platform, both on premises and in the cloud.
Gold, Application Integration – implement integrated solutions that connect critical information and enable business agility.
Gold, Cloud Platform - work with customers to deliver infrastructure and software as a service (SaaS) solutions built on Microsoft Azure.
Gold, Collaboration and Content – offer solutions that connect teams and increase productivity based around SharePoint.
Gold, Azure DevOps – Azure DevOps best practices, focusing on Microsoft's Development Platform (Visual Studio, Team Foundation Server, Azure DevOps), handling the complexity of today's software development lifecycles and evolution.
Silver, Data Platform - assist companies looking for powerful and versatile database platforms to run their business.
Silver, Data Analytics - provide the expertise needed to work with companies who want to use the tremendous amounts of data that they have accumulated.
Microsoft recognises the skills and knowledge that our key staff Robert Hogg, Richard Fennell, and Rik Hepworth bring to the Developer community, by their status as Microsoft Most Valuable Professionals, a highly select group of experts that represents the technical community's best and brightest, who share a deep commitment to community with a willingness to help others.
In 2018, we were Finalists in the Microsoft CityNext Award and the Government Award. In 2017, we were also Finalists in the Microsoft Public Safety and National Security Partner of the Year Award and the Application Development Award. The company was honoured among a global field of top Microsoft partners for demonstrating excellence in innovation and implementation of customer solutions based on Microsoft technology.
In 2015, Black Marble won the Microsoft Windows 8 Custom App Developer Partner of the Year Award and the Microsoft Global Public Safety and National Security Partner of the Year Award! In 2016, Black Marble won the Microsoft Worldwide Partner Award for Developer Platform.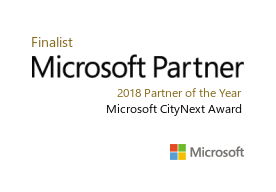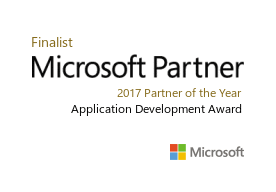 Having a partner that is as professional, proactive and customer focussed as Black Marble makes them a pleasure to work with as we know that our customers are in safe hands. Microsoft has and will continue to use and recommend Black Marble as a partner. Sales Manager, Developer Tools, Microsoft.